Visit to Moorabool Group. August 2017.
Images by Liz Reid.
After meeting activity, July 2017. Windmill knot.
Facilitated by Edit Meaklim.

Images by Jane Henry.
BoV visit to Cranbourne Basketry Group. June, 2017
Images by Flo Suter, Liz Reid, Jane Henry
Powered by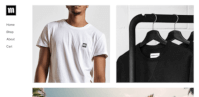 Create your own unique website with customizable templates.