All are invited to attend the biannual exhibition of Basketmakers of Victoria at Collingwood Gallery from Saturday 17 November to Thursday 29 November.
Entitled 'Between the Weave,' the group exhibition showcases dynamic traditional, sculptural and contemporary pieces highlighting the diversity and artistry of talented local fibre artists.
Basket making is regarded as one of the oldest crafts and pieces can be made from practically anything. Living here in Australia's "Garden State", Melbourne's fibre artists have a wide variety of natural resources for basket making.
Come and discover the display and meet the friendly artists. There will be 3 members on duty every day at the Gallery (gallery hours) with daily demonstrations and all displayed pieces will be available for sale.
The official opening is on Saturday 17 November, 2pm-4pm. The Guest Speaker is Dr Kevin Murray, Senior Vice President of the World's Crafts Council Asia Pacific and Editor of Garland Magazine.
The exhibition will then be open from 11am to 4pm Monday to Thursdays, 11am to 8pm on Fridays, 10am to 8pm on Saturdays and 10am to 4pm on Sundays. Entry is FREE.
Basketmakers of Victoria Inc, located in Wattle Park, is a non-profit organisation established in 1986. From their first meeting located at the Melbourne Meat Market, they (150 members) continue a 30-year journey learning and adapting within the craft of basketry. Whilst principally focused on natural fibre basketry, they also support eclectic interests, embracing traditional and contemporary practices and influences.

WELCOME TO OUR WEBSITE

Basketmakers of Victoria Incorporated, a non-profit organisation established in 1986, aims to develop and advance interest in the art and craft of applying basketry techniques.
While principally focused on natural fibre basketry our fibre artists support eclectic interests, embracing traditional and contemporary practices and influences.
We maintain a permanent gallery and mount periodic exhibitions of work, conduct and host workshops and demonstrate at selected community events.
The Cottage

is located at:

Wattle Park

1012 Riversdale Road

​Burwood 3125

Victoria Australia

Melways Map 60 J3

Tram stop No: 58

click here for map

Meeting Place and Gallery

On Wednesdays and Sundays our members meet at The Cottage between 10.00am and 3.00pm to work on their baskets, discuss ideas and share basketry techniques.

Basketmakers of Victoria has a permanent gallery which is open to the public (Wednesdays and Sundays from 10am until 3pm.)
Visitors are welcome to view and purchase members' works displayed in the gallery and meet our basket makers at work on these days.
Postal address for BoV: PO Box 1467, East Camberwell, VIC 3126
Phone contact during Cottage hours only: 0409 023 029




Powered by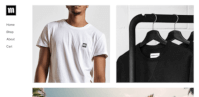 Create your own unique website with customizable templates.